Pennant: K 105
Built by: Hall, Russell & Co. Ltd. (Aberdeen, Scotland)
Laid down: 9 Dec, 1940
Launched: 25 Aug, 1941
Commissioned: 25 Nov, 1941
History: 6 May, 1943
The German submarine U-192 was sunk in the North Atlantic south-east of Cape Farewell in position 53.06N, 45.02W by depth charges from the British corvette HMS Loosestrife.
Sold on 4 October 1946.
Became the merchant Kallsevni in 1947.
Thanks to Magnus Work, former commander of HMS Dahlia, for this image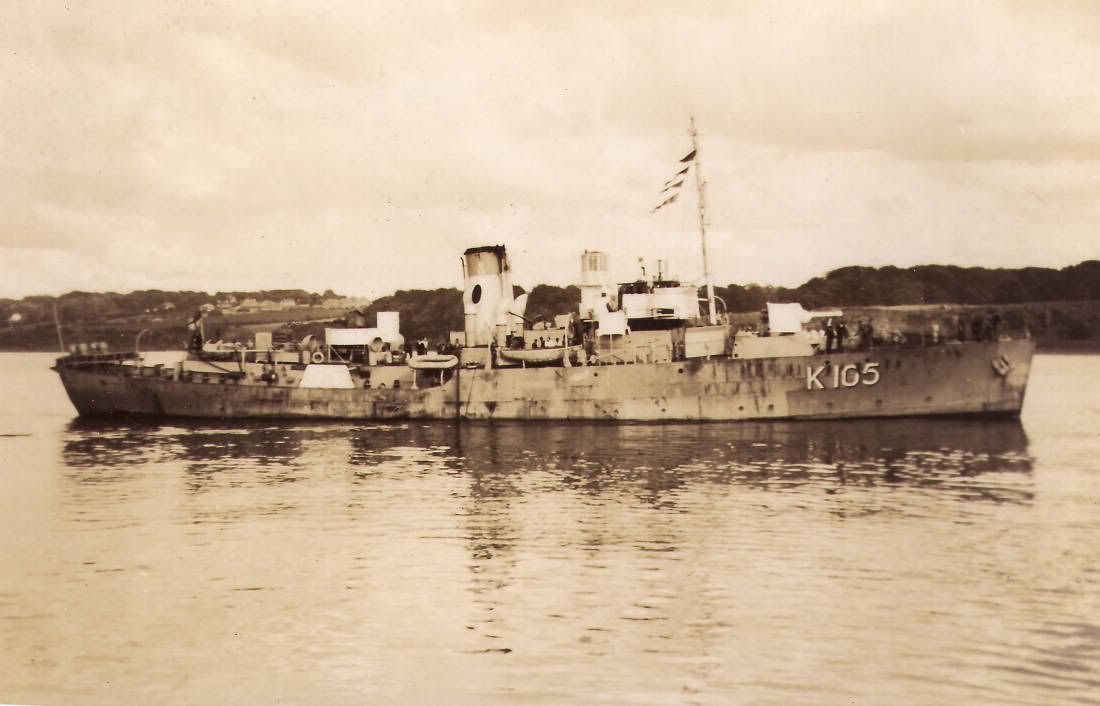 Thanks to Graham Beckett and Shaun Green for permission to host these images of the Loosestrife crew. Graham's grandfather, Eric Cecil George Castle (1913-1979), possibly served on the ship as a sick berth attendant with the rank of Petty Officer and he can be seen in the bottom left of the first photo. If anyone can confirm this with Graham, or remembers his grandfather on the ship, then please reply to this post.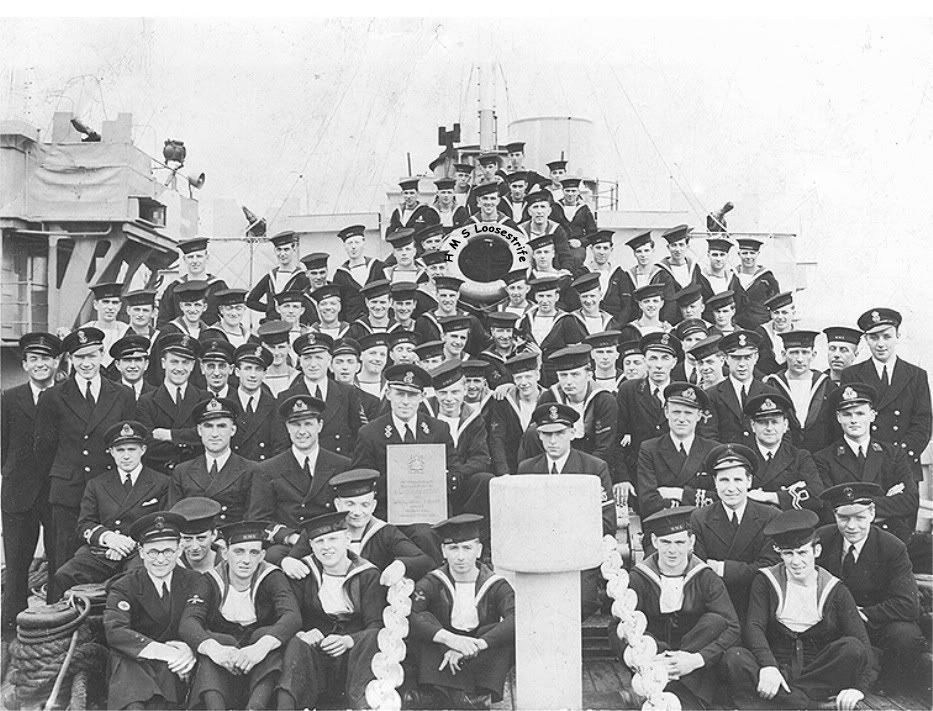 Shaun Green's father Kenneth Green is one of the crew in this photo.