I have done build logs on Science Fiction Forums before and found them to be a great motivator...and a place to store all the interesting notes and ideas you come up with...as well as a place that others can add ideas and suggestions. Not sure if this forum has that much traffic, so I might be posting alone, but oh well.
First note: I have not built a model ship since I was 15 and it was a 1/700 scale mounted on a cardboard sea (over 20 years ago)…so this should be a bit of an experience

So I want to build the Canadian Flower Class Corvette HMCS CHILLIWACK in her 1942 configuration (short foc'sle). First thing is that I should make a list of what parts I am going to modify, what parts I am going to go and scratch-build, what additional parts I will need to acquire.
HMCS CHILLIWACK was one of the 1939-1940 Canadian Program built on the West Coast at Burrard Dry Dock Co. Ltd (very close to my home).
Launched: 9-14-1940
Commissioned: 4-8-1941
Foc'sle Extension: 10-10-1943 Halifax (not an issue for this build)
Now I have acquired a copy of the original plans for CHILLIWACK and her sisters AGASSIZ, TRAIL and WETASKIWIN. These plans are with the two mast configuration, which by 1942 CHILLIWACK had dropped to the single mast forward of the bridge (as well as other changes such as Bridge wing extensions, weapon changes and if I do later 1942 the 271 Radar lantern).

The Corvette has arrived:


It was a little flat from Canada Post.

However the kit seems to be intact:



Check of the parts and they all seem to be there, a few bits had broken free, but nothing seriously damaged, just the box getting a little flat.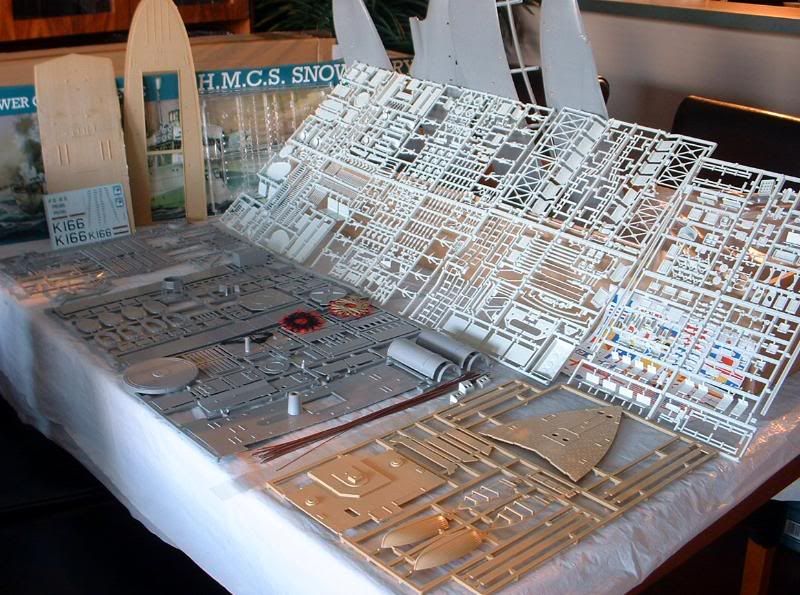 I will need to wash them and take a look at the parts next.

One version of CHILLIWACK in early middle 1942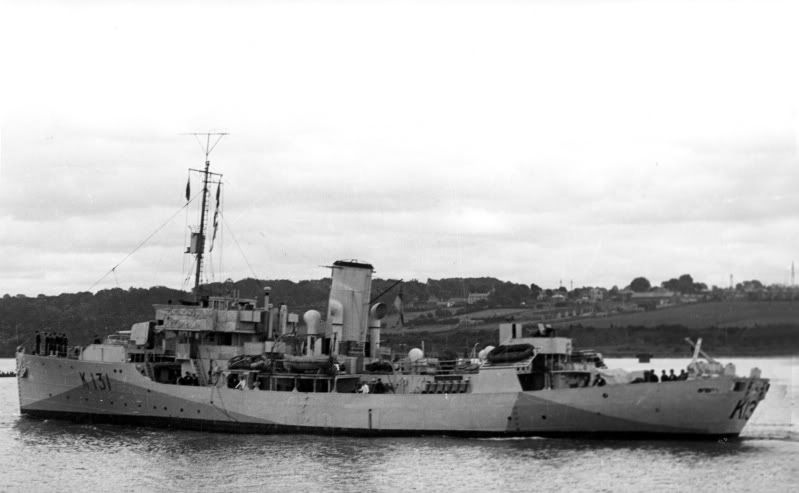 I am entering this model in this competition.

Cheers,

CB