Pennant: K 48
Built by: Blyth Shipbuilding & Drydock Co. Ltd. (Blyth, U.K.) : Clark
Ordered: 25 Jul 1939
Laid: down 26 Oct 1939
Launched: 22 Apr 1940
Commissioned: 12 Aug 1940
History:
HMS Anemone is not listed as active unit in the October 1945 Navy List
Sold in November 1949 to Pelagos and refitted as buoy-boat at Marinens Hovedverft, Horten, Norway.
Delivered on 3 October 1950 as Pelkan.
Refitted to whaler in 1951 at Howaldtswerke, Kiel.
Last season was 1961/1962, then laid up.
Sold in December 1963 to Østfold Skipsopphugning, Greåker, renamed and renamed Østfold.
Scrapped on 1 November 1964.
Commands listed for HMS Anemone (K 48):
1 Lt.Cdr. Humphry Gilbert Boys-Smith, RNR 20 Jun 1940 25 Feb 1942
2 Lt. Robert Atkinson, DSC, RNR 25 Feb 1942 22 Jul 1942
3 Lt.Cdr. Patrick George Alexander King, RD, RNR 22 Jul 1942 1 Jul 1943
4 Lt. Joseph Benjamin Sparkes, RNR 1 Jul 1943 Mar 1945
5 Lt. Ronald Stewart Mackay, RNR 1 Mar 1945 Jul 1945 ?
Noteable events involving Anemone include:
7 Jan 1941
The Italian submarine Nani (offsite link) was sunk south off Iceland in position 60º15'N, 15º27'W by the British corvette HMS Anemone (Lt.Cdr. H.G. Boys-Smith, DSO, RNR). (see map)
17 Mar 1943
HMS Anemone (Lt.Cdr. P.G.A. King, RNR) picks up 94 men from the British merchant Nariva that was torpedoed and damaged by the German submarine U-600 in the North Atlantic southeast of Cape Farewell. HMS Anemone tried to scuttle the Nariva with gunfire but failed to do so. The wreck of the Nariva was finally sunk a few hours later by the German submarine U-91 in position 50º34'N, 35º02'W.
18 Mar 1943
HMS Anemone (Lt.Cdr. P.G.A. King, RNR) and HMS Pennywort (Lt. O.G. Stuart, RCNVR) together pick up 54 survivors from the British merchant Canadian Star that was torpedoed and sunk by the German submarine U-221 south-east of Cape Farewell in position 53º24'N, 28º34'W.
The following images are from Ceri Rhys whose father Thomas Rhys Anthony served on Anenome from August 1940 until 1945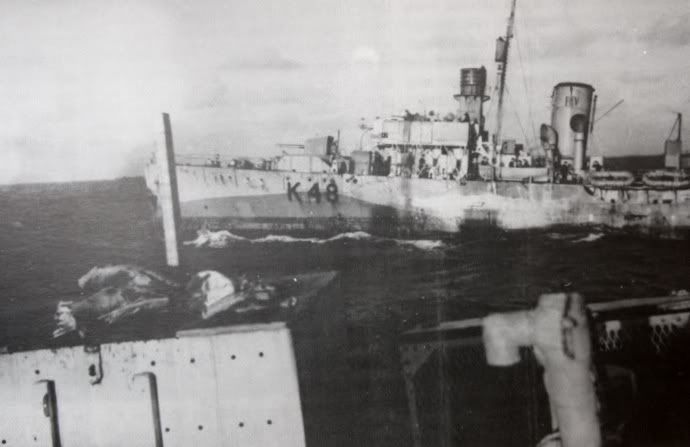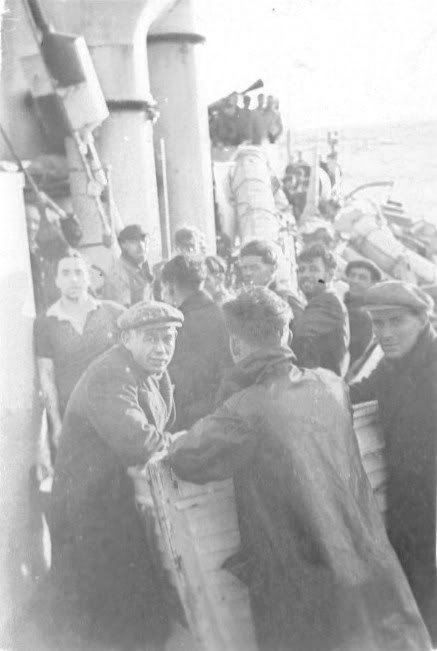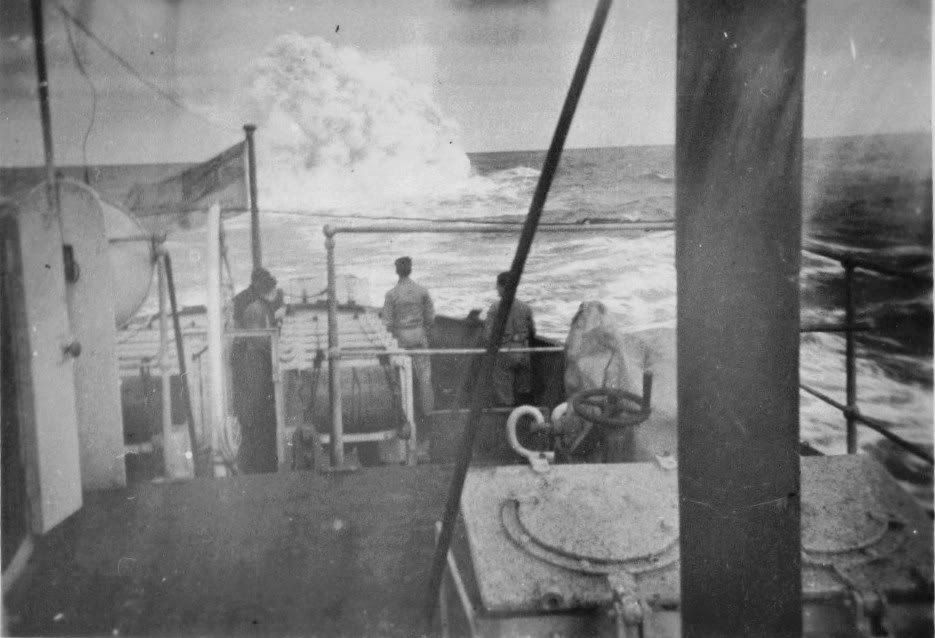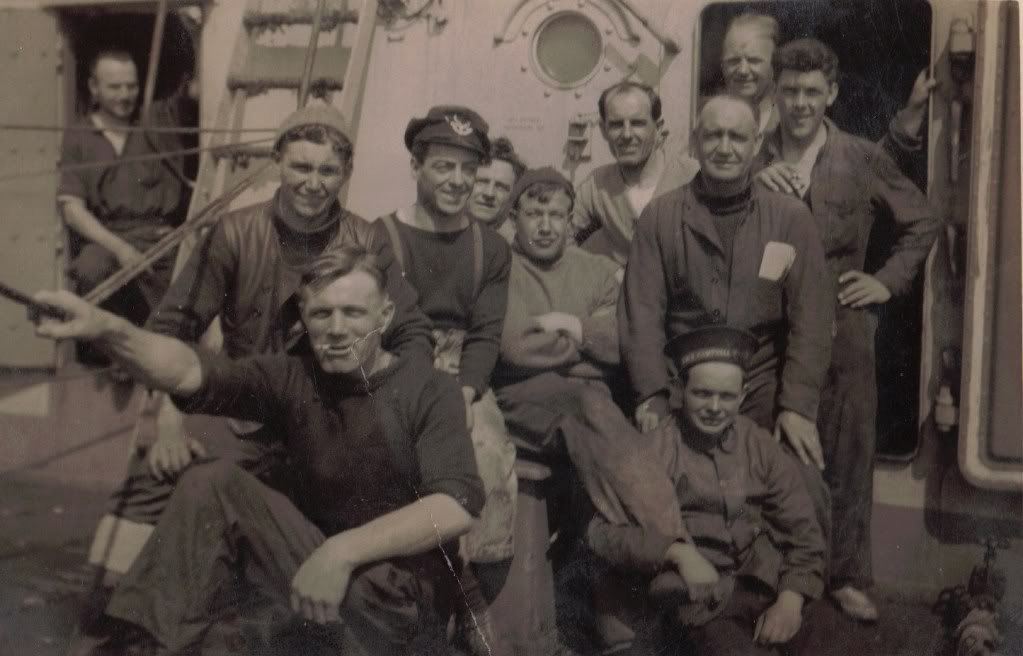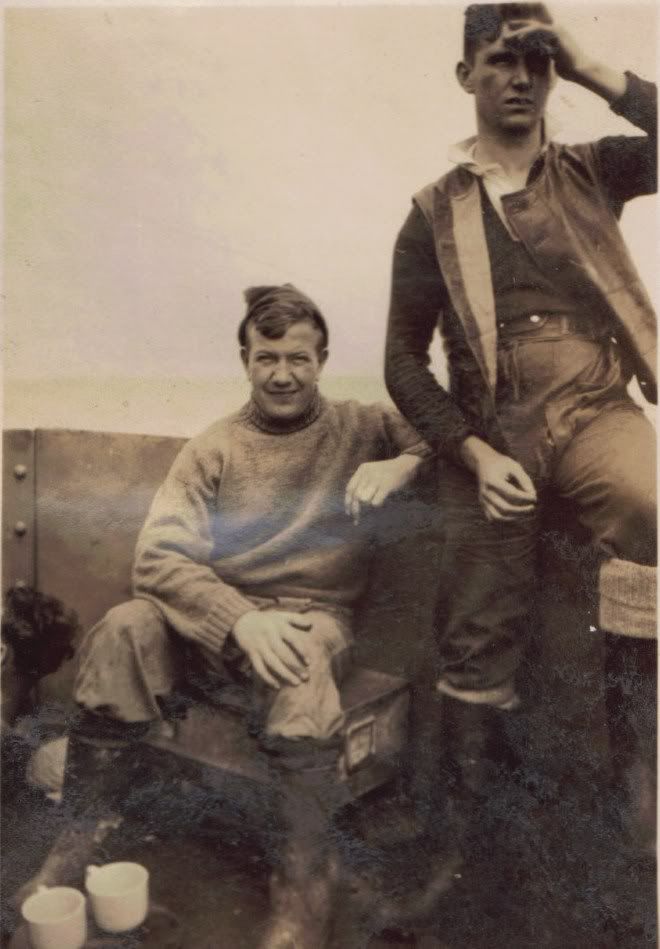 Survivors rescued from the sinking of the Canadian Star on March 17th 1943 - this image features in Martin Middlebrook's book Convoy
A commemorative ashtray given to the crew for the rescue of survivors from the sinking of Nariva and Canadian Star on March 17th 1943
In March 1942 while Anenome was on HX convoys Thomas Rhys Anthony's son was born and the crew bought a card in Newfoundland and signed it for him. This is a remarkable document of the whole crews signatures !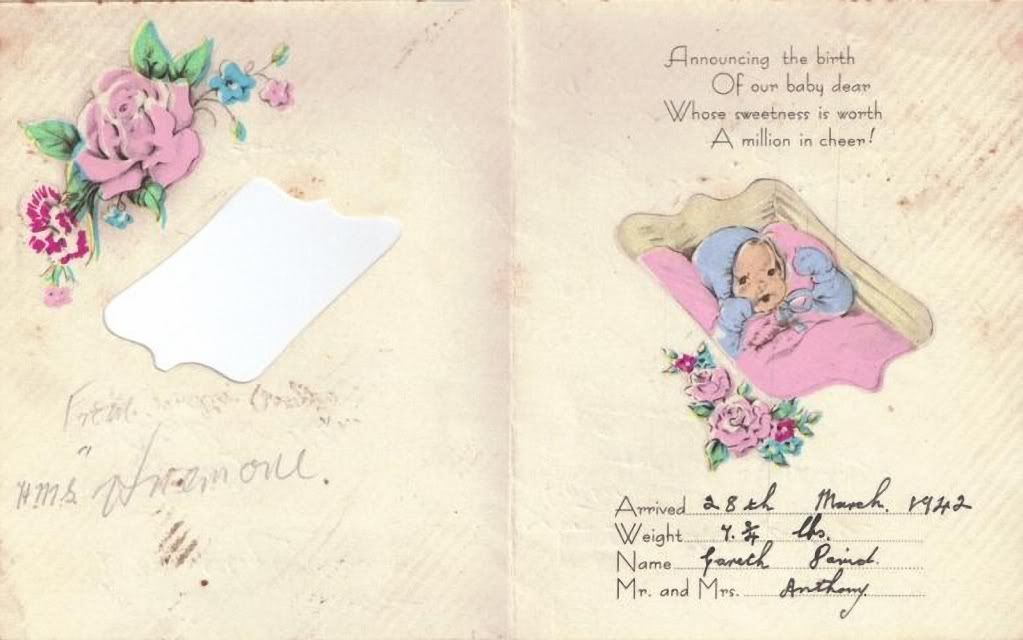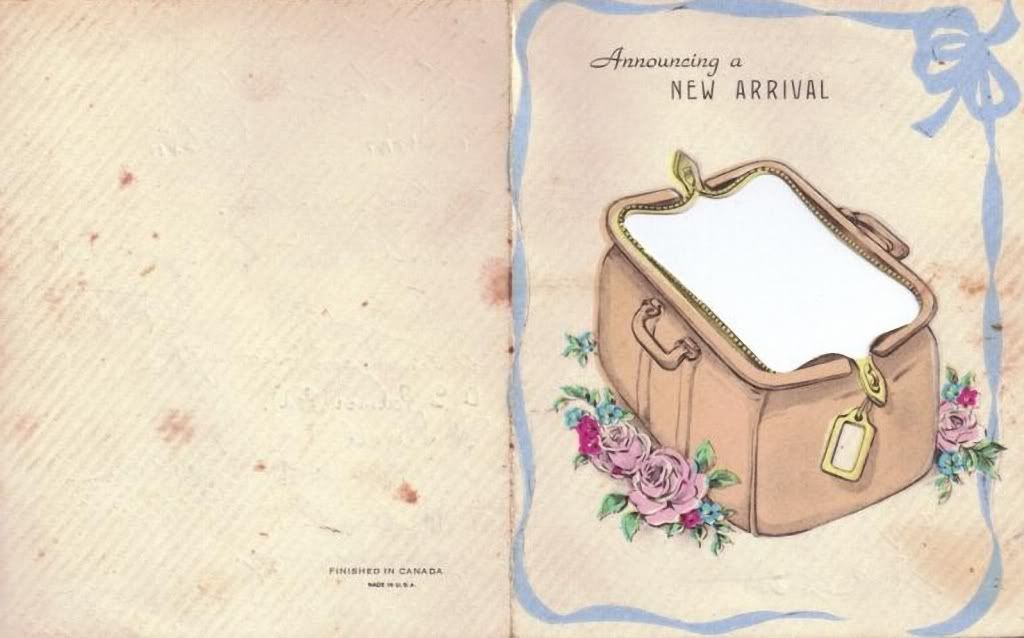 Denmark Strait 1942
Some newspaper cuttings from January 43
Winter 1941 Berwick Advertiser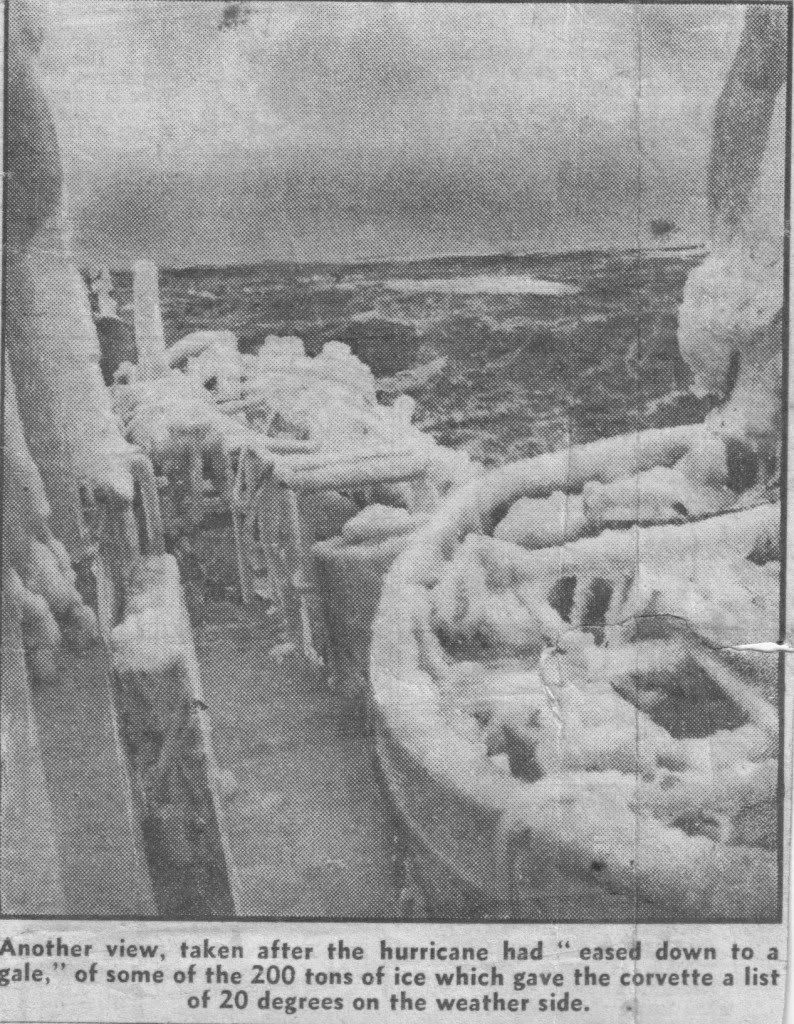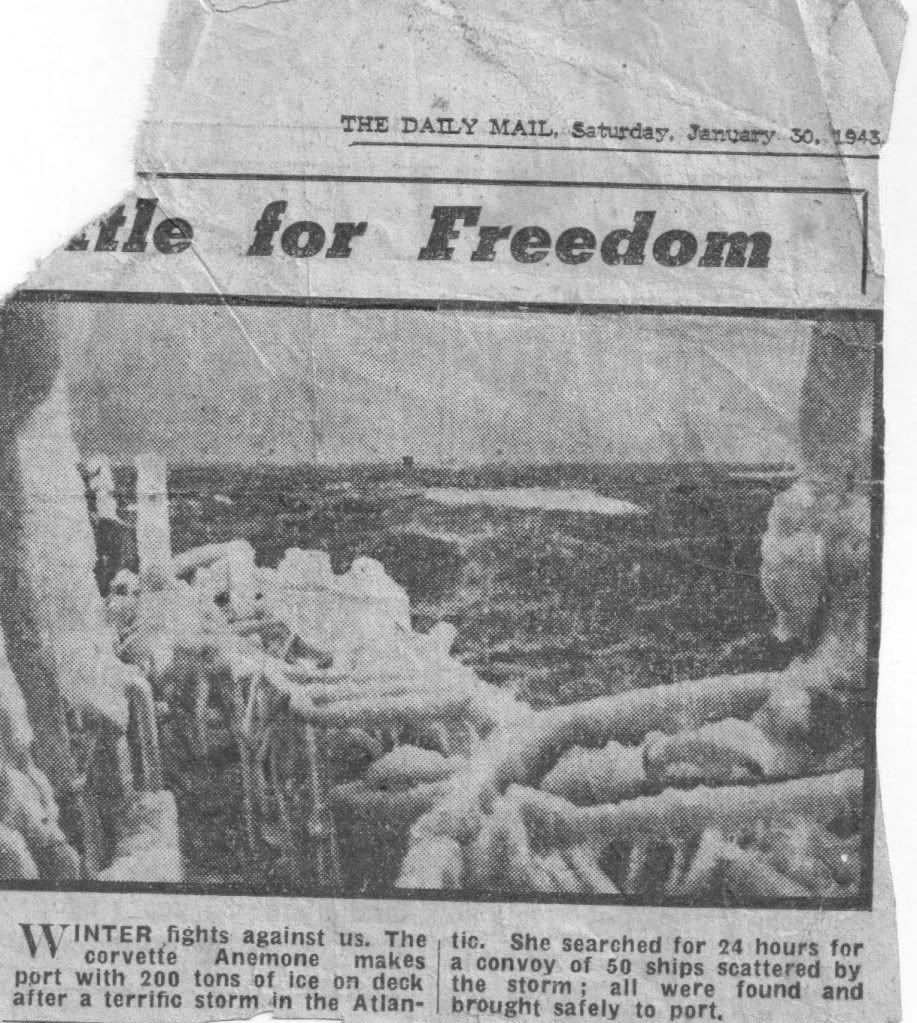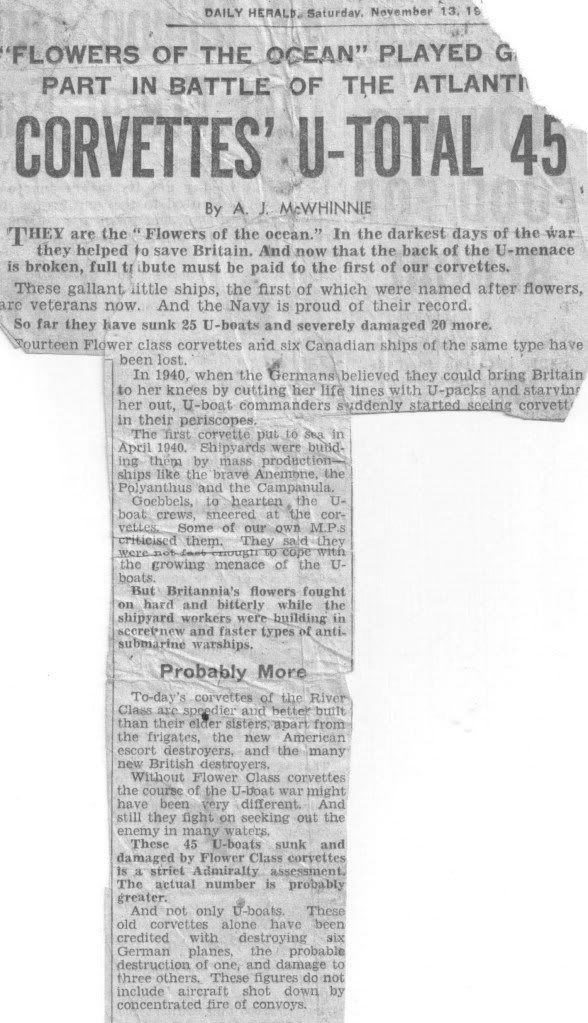 The crew with some Italian prisoners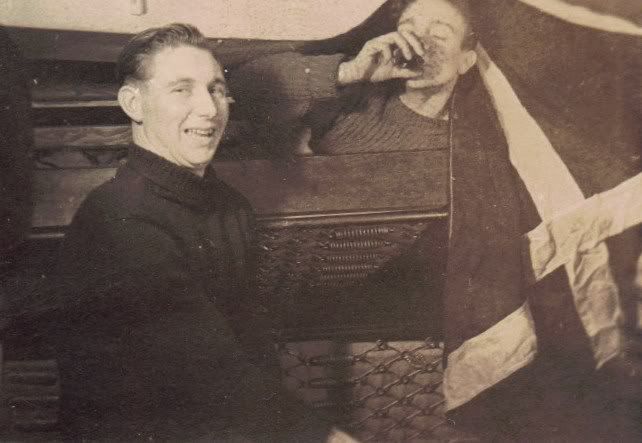 Certificate of medal given to Thomas Rhys Anthony in 1991 by the Russian state for service on Anenome within the Arctic Circle