Pennant K 207
Built by Fleming & Ferguson Ltd. (Paisley, Scotland)
Ordered 28 Jun 1940
Laid down 1 Oct 1940
Launched 17 Apr 1941
Commissioned 31 Jul 1941
Sold in 1947.
Became the merchant W.R. Strang in 1948.
Sold 1948 to Union Whaling.
Refitted as bouy-boat.
Later refitted as whaler.
Sold in 1957 to Taiyo Gyogyo KK, Tokyo and renamed Toshi Maru.
Diesel engines were installed in 1957.
Scrapped in Japan in 1965.
Commanders
1 Lt.Cdr. James Edward Rickards Wilford, RNR 27 May 1941 mid 1942
2 Lt. Geoffrey William McGuiness, RNR mid 1942 18 Sep 1944
3 T/Lt. Oswald Richard Dudley Stephen, SANF(V) 18 Sep 1944 Jun 1945
4 Lt. Frederick Howard Layte, RNR Jun 1945 late 1945
15 Jul 1944
The British merchant Tanda is torpedoed and sunk by German U-boat U-181 northwest of Mangalore in the Arabian Sea in position 13°22'N, 74°09'E. HMIS Bihar (T/Lt. W.L. Deeble, DSC, RINR) and HMS Monkshood (Lt. G.W. McGuinness, RNR) together pick up 197 survivors.
Seen here circa 1941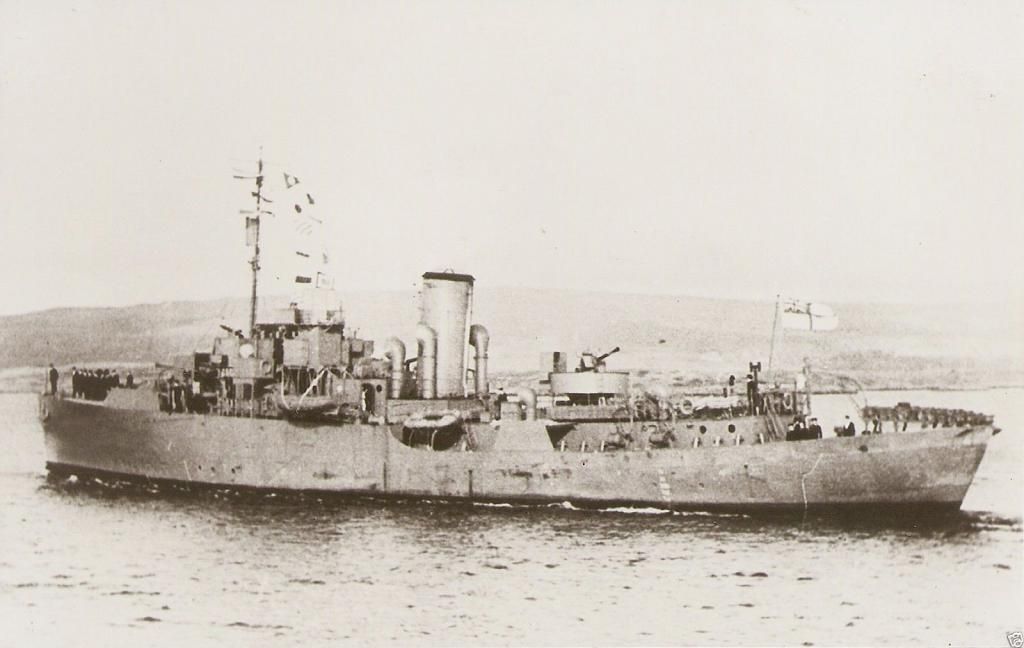 Seen here 9/8/42