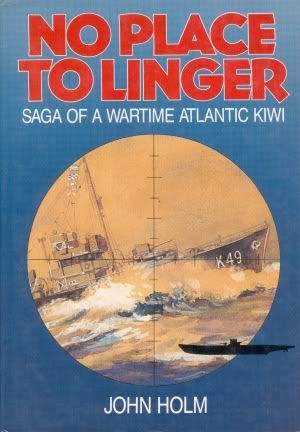 Holm J. 1985. No Place to Linger. Holmwork Publishers, Wellington, N.Z.
ISBN 0 473 00284 1
220 pages, 38 B&W photos, 9 plans/maps.
An account of Holm's time aboard HMS Lavender as the 1st Lieutenant and aboard HMS Crocus as the Lt. Cdr. between 1940 and July 1943. Includes an account and photographs of the sinking of U333 by Crocus in October 1942.