Pennant: K 386
Built by: S.P. Austin & Son Ltd. (Sunderland, U.K.) : Clark
Laid down: 31 May, 1943
Launched: 27 Nov, 1943
Commissioned: 24 Nov, 1944
History: In Reserve at Portsmouth during 1947-1952.
Completion of Radio Work at Portsmouth in February 1953.
In Reserve at Penarth during 1953-1957.
Earmarked for transfer to Air Ministry in 1957.
Conversion to weather ship Weather Adviser by Blyth Shipbuilding & Drydock Co. Ltd. Blyth, U.K.) was completed in September 1960.
Sailed on her first voyage on 28 September 1960.
Arrived Manchester Dry Docks Ltd. for major structural reconstruction in July 1976.
Renamed Admiral Fitzroy.
Seen here in March 1945
Seen here 1945 (possibly March)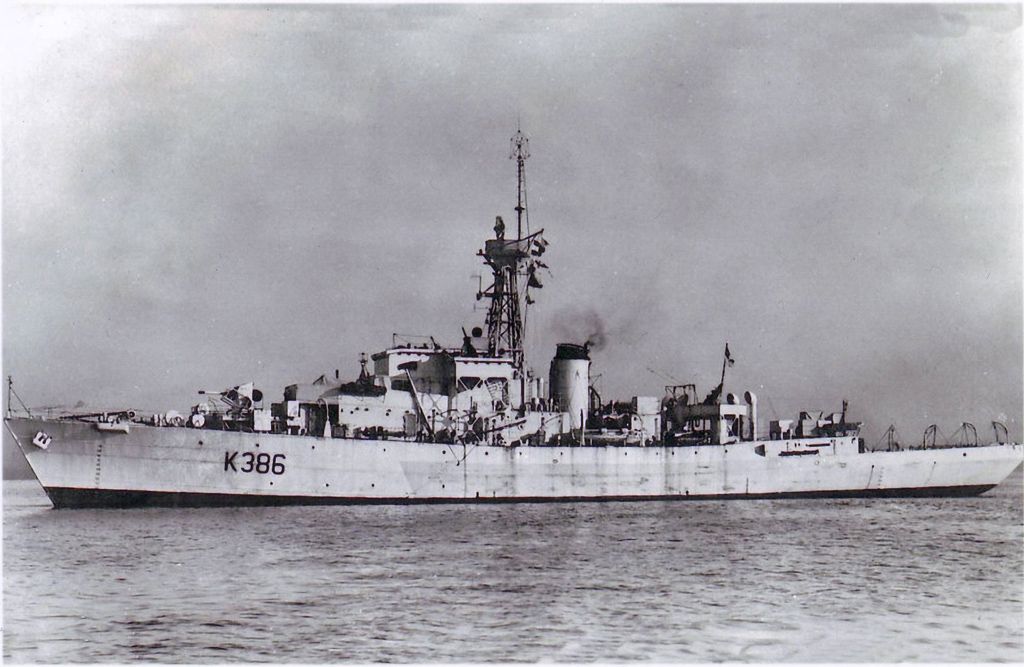 Seen here in 1946
As Weather Adviser c. 1960s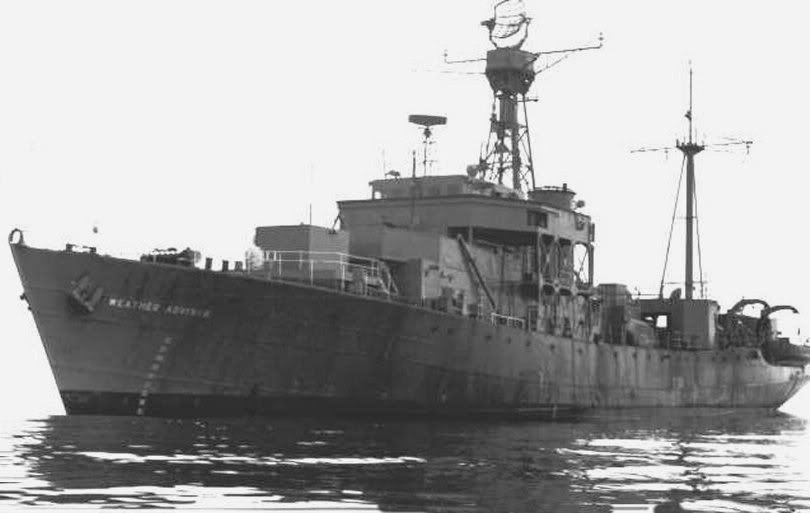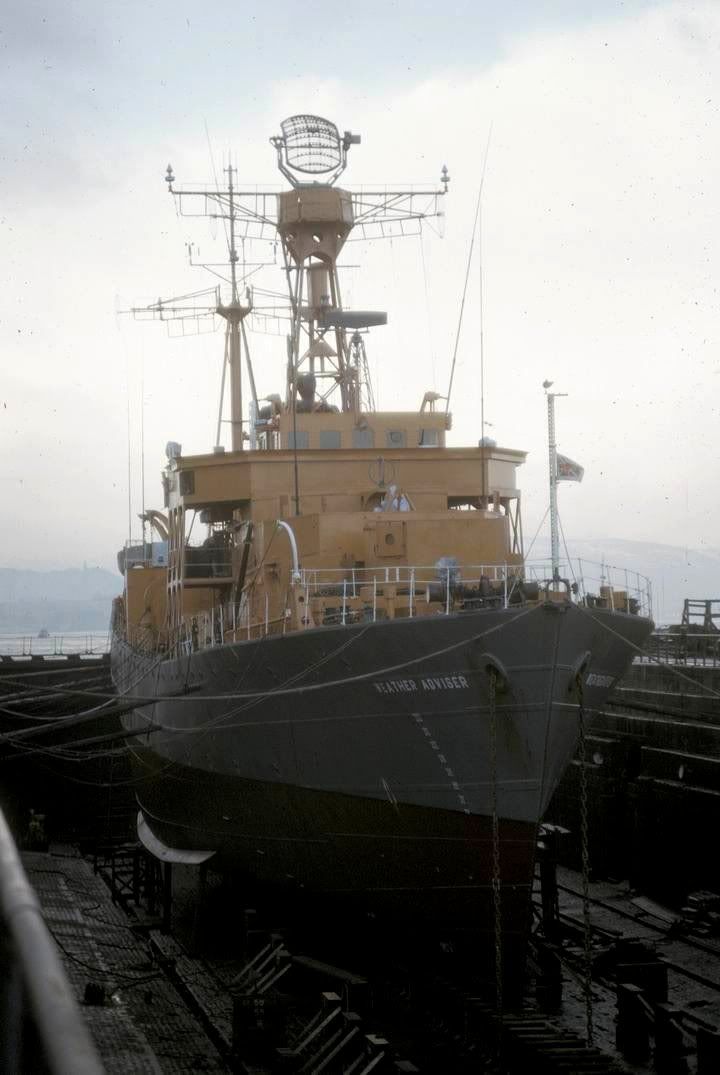 As Admiral Fitzroy