Pennant: K 379
Built by: Caledon Shipbuilding & Engineering Co. Ltd. (Dundee, Scotland) : Clark
Laid down: Mar, 1943
Launched: 31 Jul, 1943
Commissioned: 17 Nov, 1943
History:
In reserve at Devonport during 1947-1949.
Refitted by the Penarth Pontoon Company during 1949-1950.
Refitted at Falmouth during September 1951.
2nd Training Sqdn at Portland from May 52 untill 1956.
Was present at the 1953 Coronation Review.
Placed in Reserve at Devonport again in November 1956.
Arrived at Faslane on 14 June 1958 to be broken up by Shipbreaking Industries Ltd.
Supposedly a 1946 photo, but she still carries her wartime paint scheme.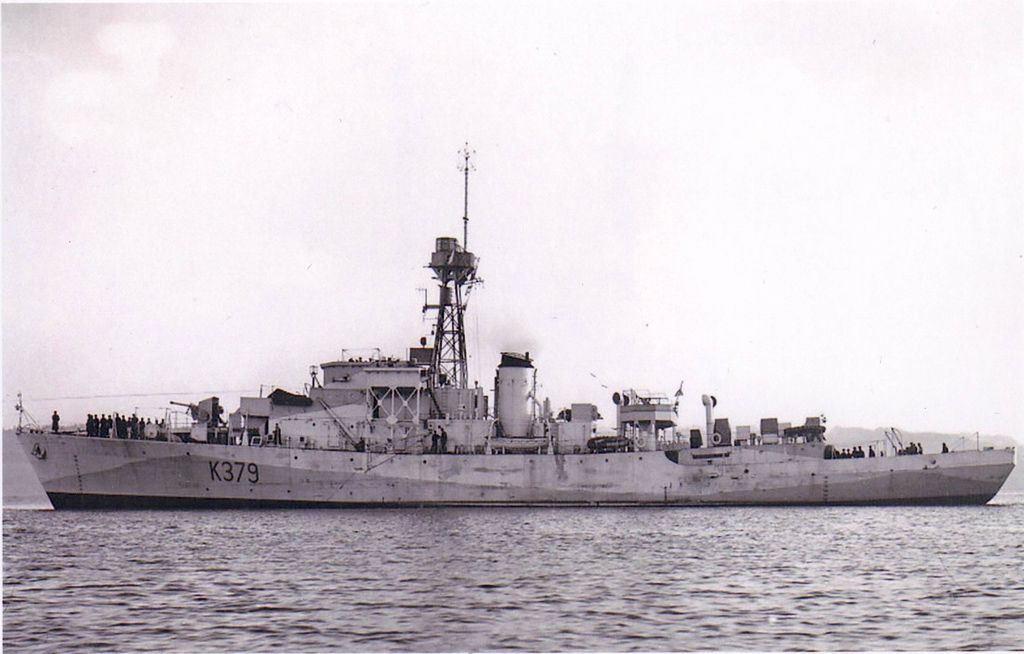 Post war