Penant: K 449
Built by: Harland & Wolff Ltd. (Belfast, Northern Ireland)
Launched: 11 Jan, 1944
Commissioned: Jun, 1944
History:
11 Nov, 1944
The German submarine U-1200 was sunk south of Ireland, in position 50.24N, 09.10W, by depth charges from the British corvettes HMS Pevensey Castle, HMS Lancaster Castle, HMS Porchester Castle and HMS Kenilworth Castle.
Employed on Air Sea Rescue Duties in the South Atlantic in June 1945.
Returned to Portsmouth to reduce to Reserve in February 1946.
In Reserve at Portsmouth during 1947-1952.
Completed a refit at Hull on 12 August 1949 while in reserve.
Into Reserve at Chatham in September 1952.
Into Reserve at West Hartlepool in 1954.
Dehumidified and preserved at Dowsons, South Shields 1954-1955.
Earmarked for transfer to Air Ministry in 1957.
Transferred to the Air Ministry in 1960, converted at Blyth Shipbuilding & Drydock Co. Ltd. (Blyth, U.K.) and renamed Weather monitor 12 in May 61.
Later renamed Admiral Beaufort.
c. 1950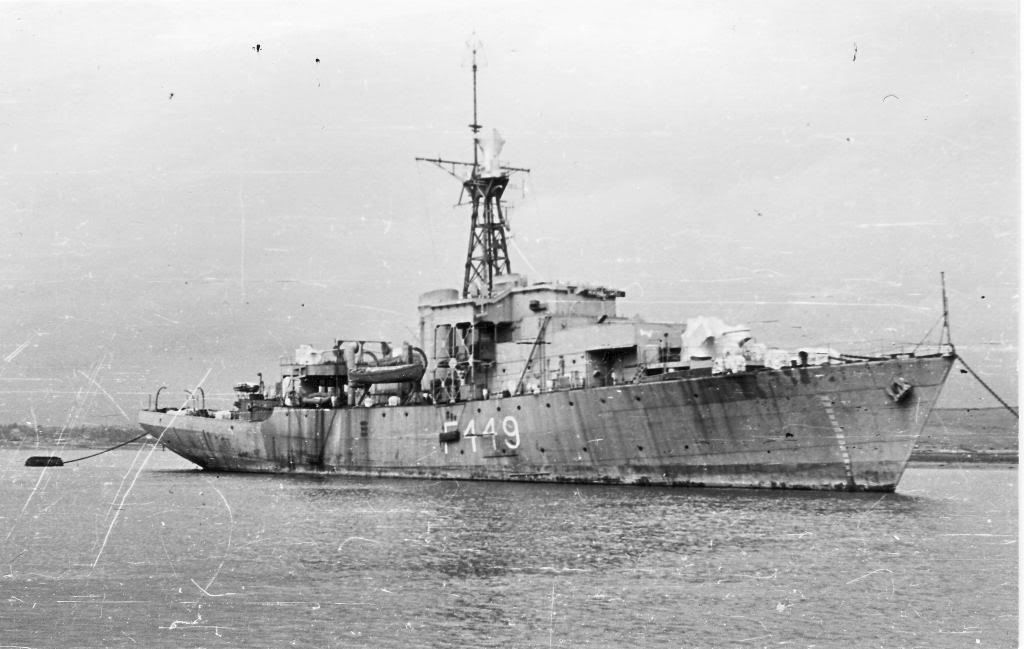 Post war as Weather Monitor
Post war as meteorological ship Weather Monitor