Pennant: K 412 (F12)
Built by: J. Lewis & Sons Ltd. (Aberdeen, Scotland)
Laid down: 1 Jul, 1943
Launched: 11 Jan, 1944
Commissioned: 30 May, 1944
History:
9 Dec, 1944
The German submarine U-387 was sunk in the Barents Sea near Murmansk, Russia, in position 69.41N, 33.12E, by depth charges from the British corvette HMS Bamborough Castle.
Part of the Home Fleet in 1946, based at Plymouth. In reserve at Devonport during 1947-1948.
Completed a refit at London on 15 September 1949.
Again in reserve at Devonport during 1950-1951.
In reserve at Penarth during 1952-1958.
Arrived at Llanelly on 22 May 1959 to be broken up by Rees SB Co. Ltd.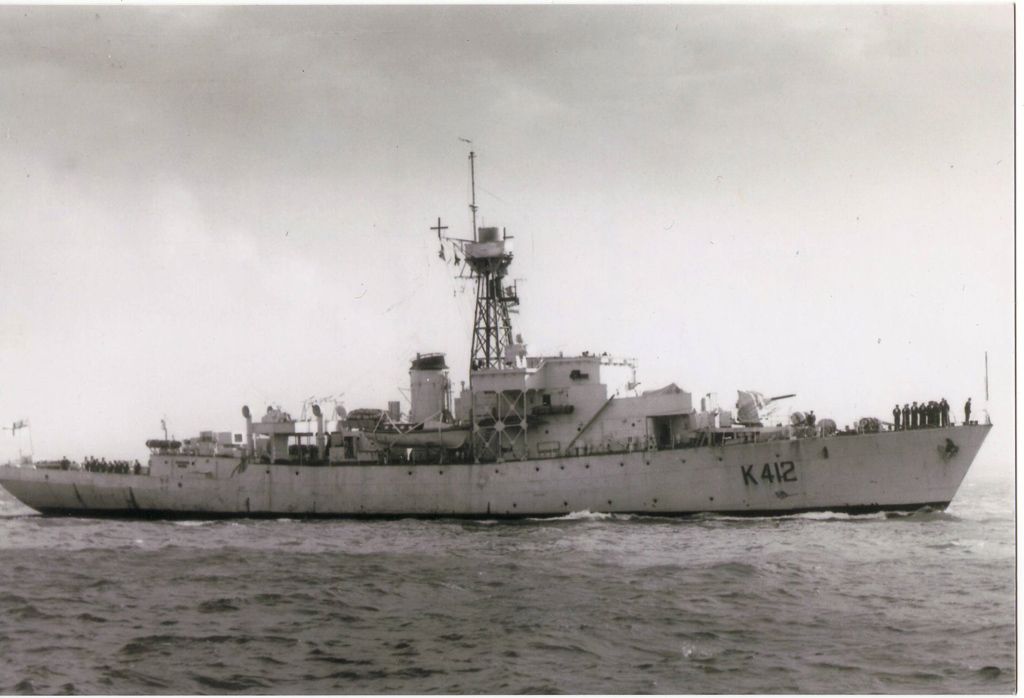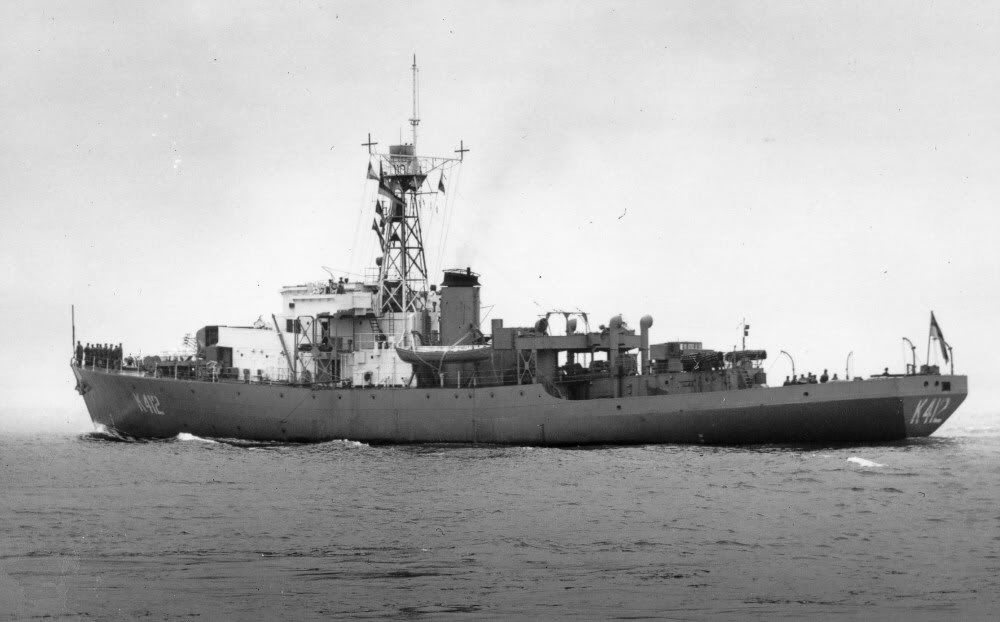 Bamborough awaiting scrapping, probably at Llanelly in 1959.