Thanks to Rik Furnival for the following photos of Windrush/La Decouverte taken in February 2005 at Querqueville near Cherbourg. The River Class Frigate La Decouverte (K370 ex HMS Windrush) operated with the Free French Navy from February 1944. The ship was launched in June 1943 at Leith.
La Decouverte is currently beached near Cherbourg having been condemned in 1961 and renamed Q-301. It is currently used as a fire training ship and the inside is considered to have been badly damaged by fire. Her current status is unknown, but she is likely to be scrapped after her use as a fire ship ends.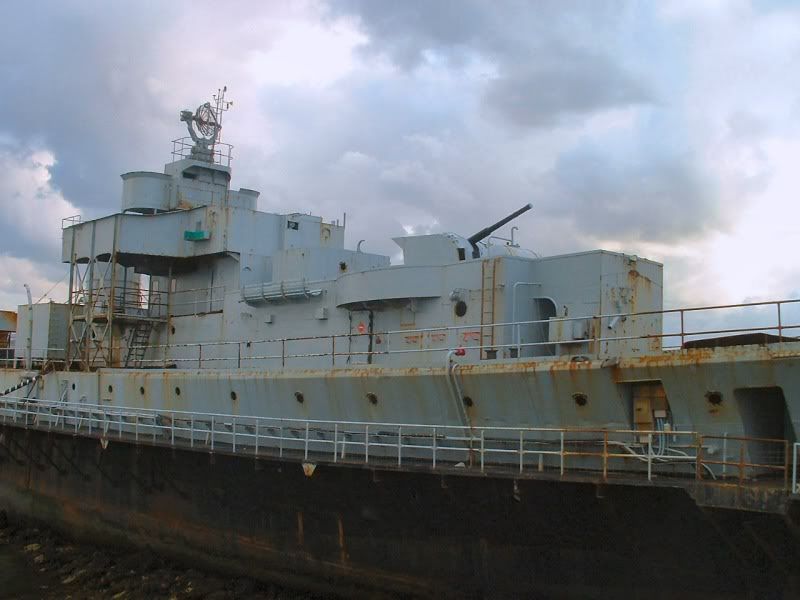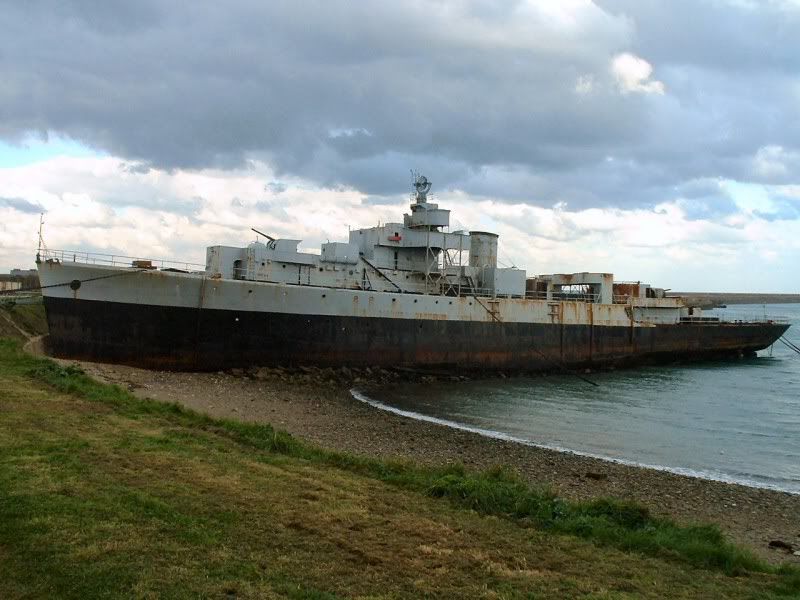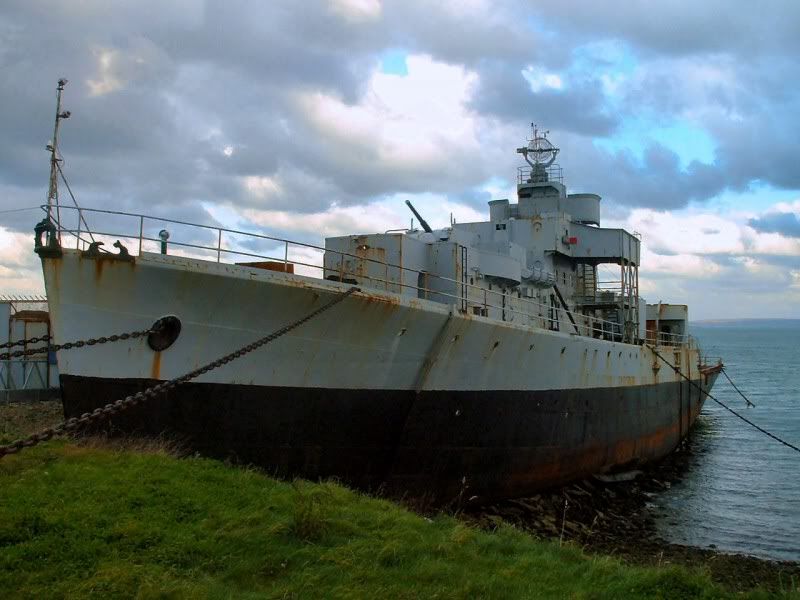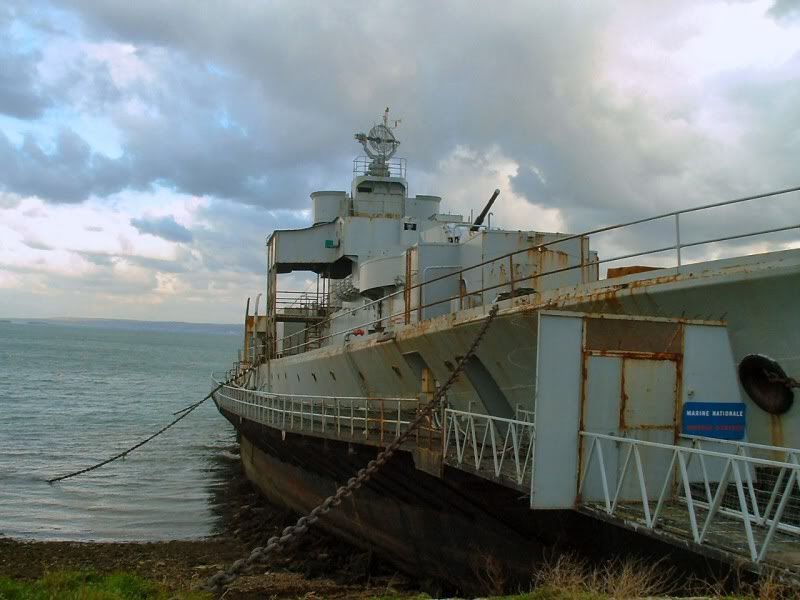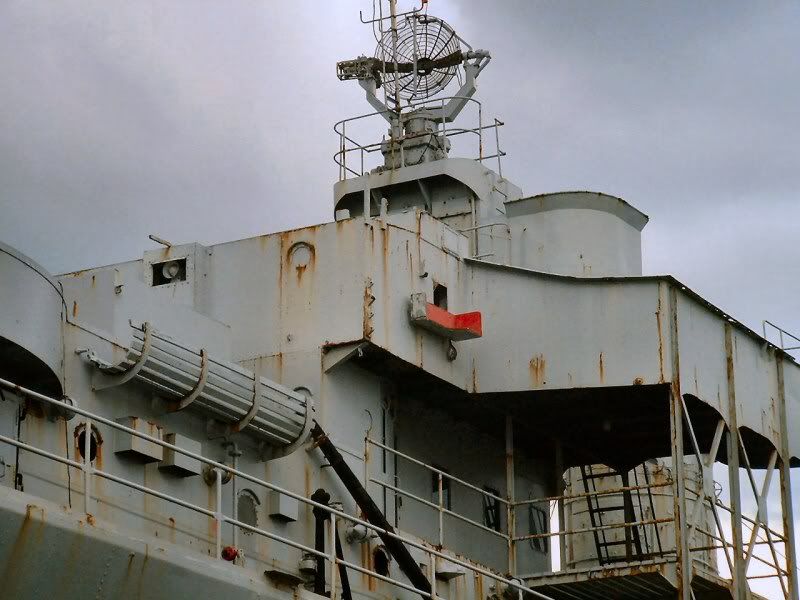 Thanks to Michel Perottino who pointed me to a French website which shows images of Windrush/La Decourverte in 2002.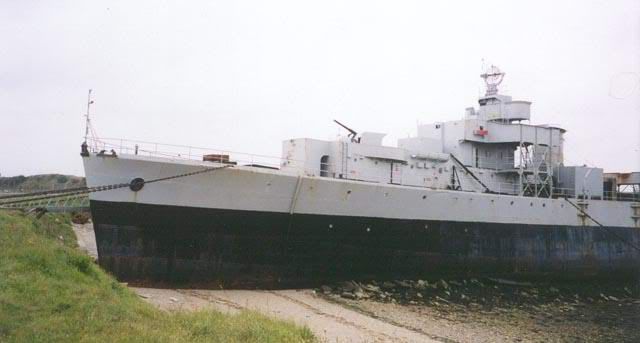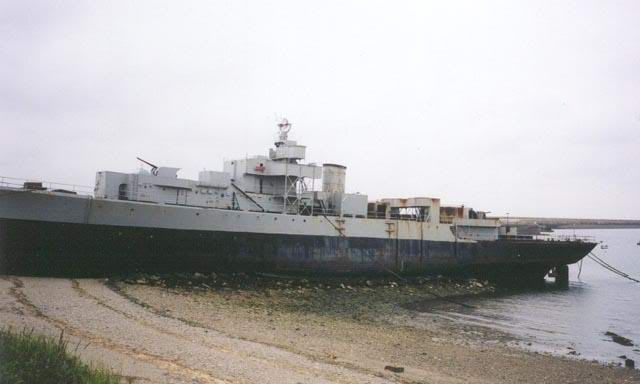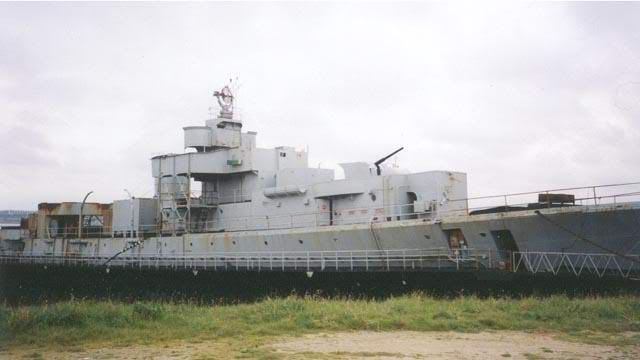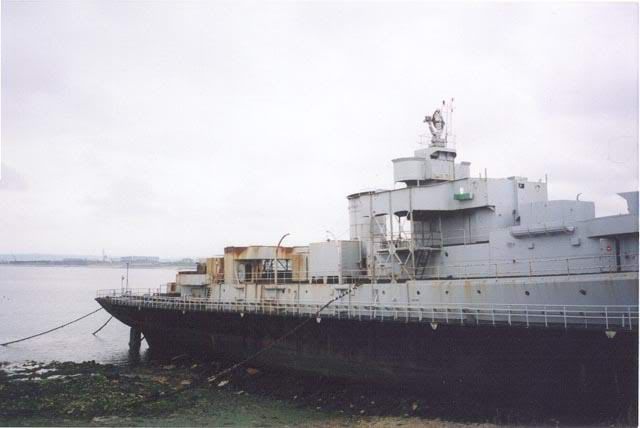 HMS Windrush 1943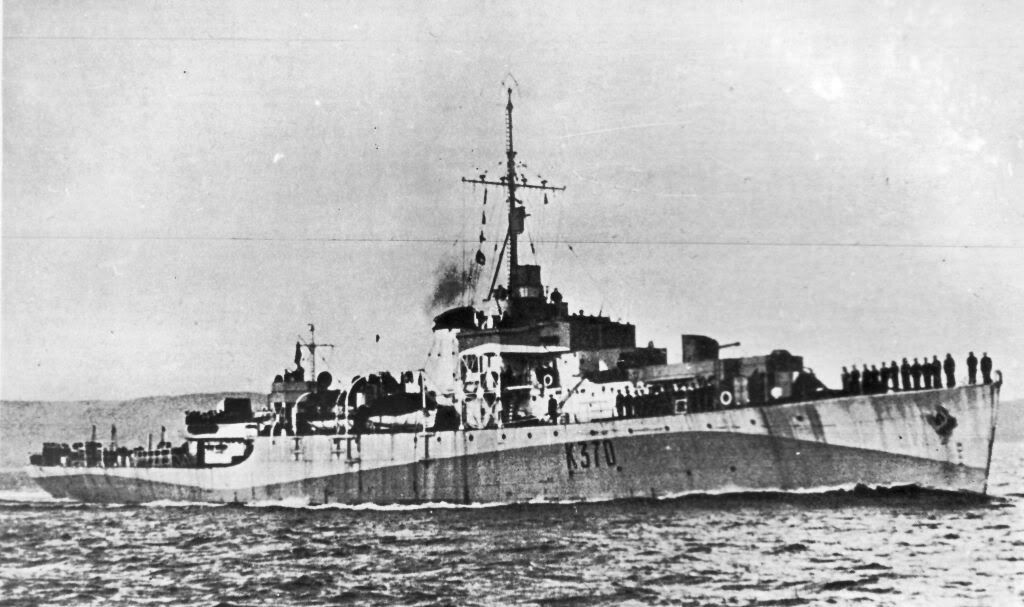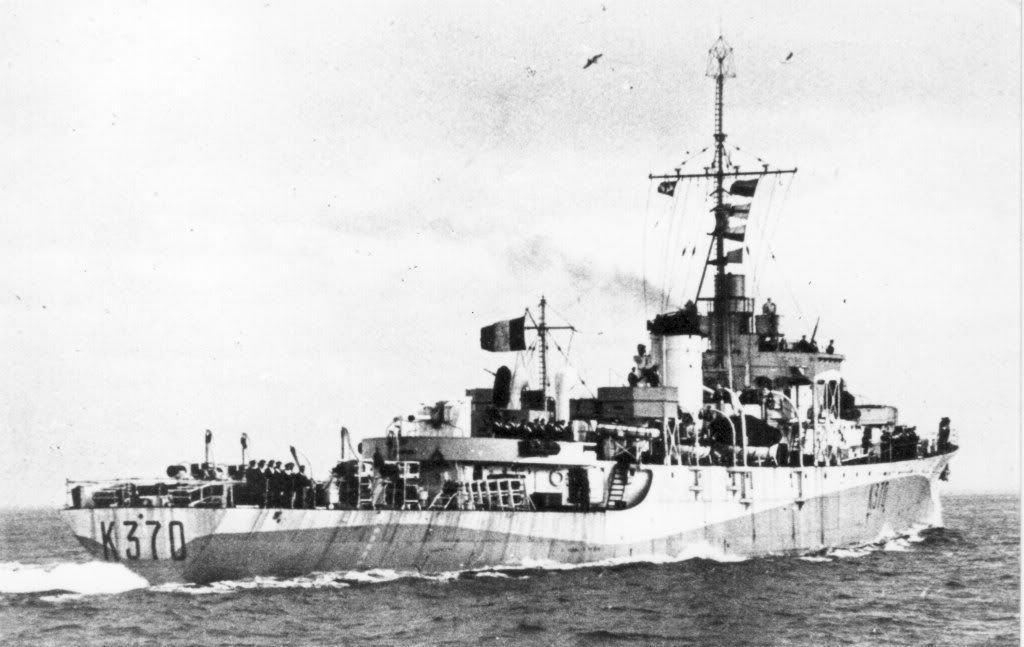 As La Decouverte c. 1950s